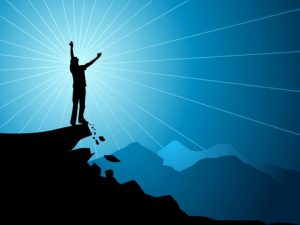 Personal development whether it be improving self-awareness, improving self-knowledge, building or renewing identity, developing strengths or talents, identifying or improving potential or enhancing the quality of lifestyle by realizing dreams and fulfilling aspirations, needs to have core building blocks upon which to build.
Those core principles or building blocks are:

Truth
By subscribing to the core principle of truth you can allow yourself to accept the reality of the world and of yourself. A life free from falsehood and denial is the foundation upon which personal development can begin to take root.

Love
There are many types of love but when you are able to accept yourself, to love yourself, only then can you begin to connect and love others in the true sense of the word.

Power
True power comes from within and when you can tap into this you will be able to tap into the internal reservoir of discipline and motivation needed to create all your hearts desires.

Oneness
Oneness is the ability to recognize that we are all connected and that this connection is natural.

Authority
Authority is the ability to take charge of your life and to make the necessary decisions based on the other principles for the best outcomes.

Courage
It takes courage to follow your beliefs and convictions, especially in the face of fear and ridicule. Courage is the ability to stick to your guns even in the face of adversity.

Intelligence
Intelligence is the ability to see how all this fits together and is the unity of all of the above into a cohesive and synergistic whole.
Using the above core building blocks you can be equipped with the foundation for building a better you. Become conscious of your decisions for personal development and start your journey to a new world.
Take Responsibility
Learn to take full responsibility for your health, career, finances, relationships, emotions, habits and beliefs.
For the first time your 'map' of the world and those in it will be 'real' and you can make adjustments that are valid and beneficial based on a solid groundwork and underpinning.
Begin to live more consciously and courageously, facing problems with the knowledge that you can and will solve them.
When these core building blocks are at the center of your life you can live a harmonious life filled with effectiveness and balance. The balance of thoughts, feelings and actions that ultimately lead to 'real' success.
Real success is discovering your true passion and life's purpose. A purpose which motivates and inspires you to be energized in finding true abundance. For true abundance is found in the heart and allows you to shed all negativity and reach for the stars by building networks of loving support and by offering your unique and genuine contribution to the world and humanity.
Experience, perhaps for the first time, your true worth as the sacred being you are.